God in the midst

Ice Skaters in Central Park New York City, New York USA (c) Ray Laskowitz


friday night was very emotional for me. my dad called and warned me not to freak out. i appreciate that my dad is sensitive and protective of my feelings but i'd rather hear things straight off than break it to me gently. my grandmother was rushed to the hospital that same day and my parents were about to leave to see her. i emailed all my friends in the wee hours of the morning not to vent but to tell them i was going on sabbatical. i also emailed my best friend separately and told him i needed to rejuvenate. i've dropped off the face of the earth once so i promised them if that happens again, i'd tell my guys first. in the email, my opening words were, "i don't know how this email will turn out but here goes." because i really didn't know. i ended up telling them about my questions for God. the night was cold but i felt hot inside. i was angry and all the pent-up feelings came flooding out. i had so many questions like, "how do you [God] feel, really? how do you feel when people die, or when someone's heart is broken? well, mine's broken now. do you feel it, too?" i guess i was crying so hard my face felt numb from the cold. normally, i'm good at logical reasoning and philosophizing. i can hold my ground fairly well. but there are times when it doesn't matter. sometimes, people don't need some proper (smart-alecky) christlike answer, they just want to know if they aren't alone in their feelings. my mom, dad and friends didn't try to sound clever or upright -- no sugar-coating, no sentimental bull -- just unadulterated sincerity from people who deeply care.
i'm hoping my grandmother will recover as she did months ago when i was forced to go back to the bay area. and if you must know, i decided, i shall walk with God all the days of my life because well, someday i want all my questions answered. and yes, i do love Him.
"Come now, let us reason together," Says the LORD.
-- Isaiah 1:18
---
the other sox!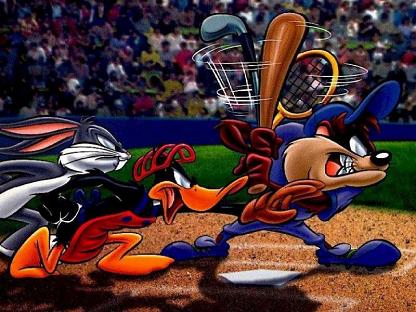 (c) Warner Bros
"It's unbelievable, unbelievable," catcher A.J. Pierzynski said.
It was the third title for the
White Sox
, following wins in 1906 and 1917. And it was the first since "Shoeless" Joe Jackson and the "Black Sox" threw the 1919 Series against Cincinnati.
In the Windy City, where the Cubs have been long king, Chicago's South Side team for once trumped its North Side rival, no small feat for the Sox.
the first time i've watched "
Eight Men Out
", i had mixed emotions. i cried at the end of the movie, actually (and it's NOT even a chick flick). to fully appreciate the white sox's victory, i suggest you guys watch it, if you haven't yet. it's worth your 121 minutes.
soooo.... who's next to root for? better be the cubs!
---
for women, by women
that's my personal description up there. uh yeah, see above. i actually got the result from
here
. it's good to be admired and complimented, isn't it? but what about those who need it more?
i don't want to rain on your parade (if you ppl are having fun today) but i want to inform you, it's
domestic violence awareness month
. my sister and i came up with an idea and discussed it with the other ladies a couple of days ago -- we're sending out special "somethings" to women in shelters. when misfortune strikes, people donate (or give if you prefer to call it that) the two most basic things that we can't live without, food and water. and that's just fine, however, women need more than those. they also need (don't laugh at this) cosmetics (unused! who wants a half-full lipstick?) and other personal hygiene products. so, the women in our circle agreed to put together items that
any woman
would appreciate and hopefully, bring confidence back. i can't imagine what life such women went (or are still going) through but i feel deeply for them...
(if you want to start your own drive, contact your local YWCA, church, or women's shelters.)
personally, i love flowers but it also depends on what kind of flowers i get.
I GOT FLOWERS TODAY...

I got flowers today.
It wasn't my birthday or any other special day.
We had our first argument last night, and he said a lot of cruel things that really hurt me.
I know he is sorry and didn't mean the things he said,
Because he sent me flowers today.

I got flowers today.
It wasn't our anniversary or any other special day.
Last night, he threw me into a wall and started to choke me.
It seemed like a nightmare. I couldn't believe it was real. I woke up this morning sore and bruised all over.
I know he must be sorry,
because he sent me flowers today.

I got flowers today, and it wasn't Mother's Day or any other special day.
Last night, he beat me up again.
It was much worse than all the other times.
If I leave him, what will I do? How will I take care of my kids?
What about money? I'm afraid of him and scared to leave.
But I know he must be sorry,
because he sent me flowers today.

I got flowers today.
Today was a very special day.
It was the day of my funeral.
Last night, he finally killed me. He beat me to death.
If only I had gathered enough courage and strength to leave him,
I would not have gotten flowers today.
(author unknown)
---
rose among thorns
All I was doing was trying to get home from work.
-- Rosa Parks
since i have paid special tribute to the
wonderful men
in my life, i thought of doing the same for the women.
MONTGOMERY, Ala. -
Rosa Parks
, whose refusal to give up her bus seat to a white man sparked the modern civil rights movement, died Monday evening. She was 92... Mrs Parks was 42 when she committed an act of defiance in 1955 that was to change the course of American history and earn her the title "mother of the civil rights movement."
i just watched "fresh prince of bel-air" on nick and in tonight's episode, they tackled black history. i didn't know that an extraordinary individual passed away until i came online and read the news. rosa parks will always be every woman's hero(ine) -- whatever our race, ethnicity and culture be.
---
got milk?
brrr... i left all the windows open last night so i woke up this morning freezing. it's funny because when it happens, my nose is the only part of my body that feels very cold when touched. anyway, i have tons of emergency supply to "warm up" the whole army -- tea, coffee, milk, cocoa, etc etc. milk is my personal favourite though, so if you guys need a warm fall drink, just try this out!
Serves 6
4 ounces sliced or slivered almonds
4 cups milk
4 cups honey
2 ounces amaretto (optional), or to taste

1. Preheat oven to 350°. Spread almonds in a single layer on a rimmed baking sheet, and toast until golden and fragrant, about 10 minutes. Remove from oven; let cool and roughly chop.
2. Place milk in a medium saucepan; cook over medium heat just until milk begins to steam, 5 to 6 minutes.
3. Combine milk, almonds, honey, and amaretto in a blender. Start blender on lowest speed, and puree until almonds are ground to your liking, at least 30 seconds. Serve as is, or strain through a fine-mesh sieve.
---
good guys vs bad eggs
I wish you to read this book with open heart and pleasure...
K.G.
a simple, heartwarming note from my very good friend of 5 years. above is an old photo of him.
A true friend never gets in your way unless you happen to be going down.
-- Arnold H. Glasow
i was in a whirl the past few days, and it was pure heaven. however, if there's heaven, there's also hell. let's say, i kinda experienced both. i reinstalled instant messengers (aim, google, icq, msn... you name it) to use for 4 days and it was a blast. messages from old friends filled my screen that it nearly crashed my computer (no joke), well you know the shitty pop-ups and stuff? yup, those too. anyway, i was undaunted because i was actually having a great time without so much blinking an eye.
When a woman like that whom I've seen so much, All of a sudden drops out of touch; Is always busy and never can, Spare you a moment, it means a man.
-- Alice Duer Miller
actually, i was the one who dropped off the face of the earth. i've lost touch with many of my friends (most of whom were guys). but the good news is, i was able to track them down, we're all keeping in touch again, and so, to these wonderful men i'm dedicating this [personal] entry.

The bird a nest, the spider a web, man friendship.
-- William Blake

just recently, a man scared the hell out of me. i've already met him around november last year and hated him but couldn't figure out why (actually, it's good to trust your instinct because most of the time, it tells the truth.) i attended a gathering when this man appeared again after how many months, i was about to scurry away like a mouse when he called after me, "angela, angela" ... how on earth did i come to be angela?? mattie, one of the women at the gathering heard him and said, "her name's not angela" (i was thinking, "god mattie do NOT correct him, i don't want him to remember my name!"), but too late she already did. i almost ran off. he sat with me and spoke with that philadelphian drawl, and then i realised why he was so repulsive. he was very conceited i couldn't help but bitch. YUCK. see, i thought i could handle myself well. i looked around for help but people were doing their own thing, besides, who'd think this man's a pervert? he looked decent and very normal. i couldn't even reach for my bag to get my spray if he did something funny. i was thinking about my shoes, my shoes could literally make a man go blind but to take it off would take 2-3 secs, what if i didn't have that much time? "go to the bronx and find yourself a girlfriend -- no one gets out of there alive so sayonara you jerk," i thought. i was beginning to think that men are bastards except for one thing: my guy friends aren't. once, when my best friend thought i was in trouble, he quickly said, "if you see him, it will be with me."
When a friend is in trouble, don't annoy him by asking if there is anything you can do. Think up something appropriate and do it.
-- Edward W. Howe
thinking about all this, weighing the difference between good guys and bad eggs made me thank God for giving me men that i could trust and be friends with. the men in my life are practically the best. i want these guys to know that. i thank them so much for their protection and respect for me. and if other girls have made them cry once (or how many times) i want them to know they are definitely worth the keep and i'm just one lucky girl.
---
makes "sens"

(c) Warner Bros


I went to a fight the other night and a hockey game broke out.
-- Rodney Dangerfield
ok fine, so it isn't the bruins or sens but it still is a pretty good "animated" picture. my best friend told me his aunt and the kids were coming over the weekend to watch hockey with him. my spirit soared when he mentioned which team the ottawa sens would be up against.
MY TEAM
. chuckling, he said, "interesting. a couple rooting for different teams." naturally. i may be falling for this guy but i'm still a sucker for the boston bruins.
Hockey is murder on ice.
-- Jim Murray
however i've got to admit, the ottawa sens closed out an outstanding game with their 5-1 win over the boston bruins.
The Senators are considered by many to be one of the top teams in the NHL and it was easy to see why. First period shots had the teams even at 12 apiece, but Ottawa controlled the pace and was able to put together consistent offensive pressure from the opening stretch to the final buzzer.
not exactly my night. luckily, my best friend isn't the taunting type -- now if i were him, i'd have three words prepared for such an occasion, "root, hoot and boo"... but let's not get into that. so, i exit gracefully with, go fish.
How would you like a job where, every time you make a mistake, a big red light goes on and 18,000 people boo?
-- Jacques Plante
---
take me out to the movies
(c) Warner Bros
so why do [more] moviegoers opt to stay at home and just watch tv, thus, making hollywood feel crappy about the reports of bad box office receipts?
Trend-watcher Faith Popcorn says contributing factors are high ticket prices, high gas prices and the fact that many people are just too tired to sit through a film.
"People are worried about traffic, gas prices and getting a babysitter. It's impossible. Life has become too difficult. You're too exhausted to go out," she says. "People don't have the concentration to sit through a whole movie anymore."
So, instead, many are watching at home. Some are choosing services that mean they don't even have to go out for the DVD.
i did my own investigation.
What's your diagnonsense?
-- Girl, Interrupted
i installed reliable instant messengers to talk to friends near and far to see what's the biggie about online chatting. here's what i came up with: the internet can literally make you sit on your ass 24 hrs straight because, truth be told, it's more entertaining than a bad remake of, say, a horror movie.
The Internet: Transforming Society and Shaping the Future Through Chat.
-- Dave Barry
a couple more interesting facts about watching movies at home:
1) if you're at home watching a movie that sucks beyond all reason, just flip through the channels without the expense of paying to see another excruciatingly lousy movie... aahh, the power of remote control.
2) propping your feet up on the couch with your favourite (bootleg??) movie, a bucket of "theater popcorn", a large diet soda, and a laptop and you'll be in seventh heaven.
but if you ask me, i'd still want to go out and have some fun, you know? because at the end of the day, interactions between human beings do pay off.
George: Kindred spirits, eh?
Julianne: No, he's nothing like me. He's like you, actually, only straight.
-- My Best Friend's Wedding
---
sophia a la mucha
courtesy University of St Andrews
we all have different views on what beauty is about. if
alphonse mucha
were alive, he would've drawn me exactly like the portrait above...
you know when you suddenly feel like writing something else on your blog/journal/diary (or whatever you call it)? that's what i felt tonight. i was delighted when i received a package from a poet friend. inside was a book of poems my friend has written through the years. lately, i've been thinking of hibernating from social callings and such (if only for a while) but reading my friend's letter to me kinda changed everything. i couldn't "grow" without you, the letter said. i was happy. i was proud. i gave myself a pat on the back. to have the ability to move people and impact them deep within is a joy so profound words cannot describe it -- and anyway, i don't consider myself eloquent. but like mucha, i'm an artist, i see beauty quite differently.
Do not confuse beauty with beautiful. Beautiful is a human judgment. Beauty is all. The difference is everything.
-- Matthew Fox
beauty saw herself reflected on every page of the book and i'll remember the day rg made me feel perfectly beautiful.
---
hair made of love
Long Hair (c) William Whitaker
I'm undaunted in my quest to amuse myself by constantly changing my hair. -- Hillary Clinton
i have shoulder-length hair and i'm growing it 6 inches more to donate it to
locks of love
. it's one of my to-dos over on 43 things.
What is Locks of Love?
Locks of Love is a non-profit organization that provides hairpieces to financially disadvantaged children 18 years and younger suffering from long-term medical hair loss. We meet a unique need for children by using donated hair to create the highest quality hair prosthetics. Most of the children helped by Locks of Love have lost their hair due to a medical condition called alopecia areata, which has no known cause or cure. The prosthesis we provide help to restore self-esteem & confidence, enabling them to face the world and their peers.
this particular goal has tugged at my heartstrings because i was sickly when i was a kid, and though i didn't lose my hair, i understand how it feels to be sick. so every chance i get to help, i'd certainly do it.
i've pulled off a variety of hairstyles -- from curls to bobs to long straight hair. oftentimes, i wondered (after the hairstylist was done with the masterpiece, and let me say i wasn't always happy with the result), "did they throw away masses of hair or give them to worthy causes?"
it's the fall season meaning, once the cold weather kicks in, it won't be a toilsome effort to grow my hair out and afterwards, cut and donate it. i know most men like women with long hair but, oh well, i'll just have to live with it, right guys?
When I get older losing my hair many years from now,
Will you still be sending me a Valentine, birthday greetings, bottle of wine?
-- John Lennon & Paul McCartney
---
blinking
i've always been volatile but as i walk through life i've also learned to keep my attention intact, so that balances my character and the choices i make.
people who say they speak their minds really don't and usually don't know their minds. to quote the Implicit Association Test (IAT) Group, "understanding such divergence is important to scientific psychology."
the test only requires that you focus, to answer a brief questionnaire and an IAT as quickly as possible. are you as "colour blind" as you think you are? are you sure you don't prefer whites over blacks? Race IAT is one of the multiple selections on the website.
You don't choose to make positive associations with the dominant group... But you are required to. All around you, that group is being paired with good things. You open the newspaper and you turn on the television, and you can't escape it.
-- Mahzarin Banaji, Harvard University
---
shrimp ahoy!

Cocktail Hour (c) Joanna


Some people ask the secret of our long marriage. We take time to go to a restaurant two times a week. A little candlelight, dinner, soft music and dancing. She goes Tuesdays, I go Fridays.
-- Henry Youngman
got shrimp? on second thought, allergy sufferers, watch out! otherwise, just feast, sing and merry be. i once served an evening of delectable seafood to a friend which he ate with gusto. within an hour, he was rushed to the ER. yikes. he had food allergies but what sucked was, nobody not even himself knew. since then, i've been feeding friends chips and soda. aahh... all this reminiscing makes me shudder. anyway, i was watching
food network
when they announced a special event on october 5th that will surely make pigging out guilt-free.
In the wake of Hurricanes Katrina and Rita, our fellow citizens are once again facing unprecedented hardship. Please join us on Wednesday, October 5, as a participating restaurant or as a guest, to raise funds for the American Red Cross Disaster Relief Fund. 100% of the funds raised through
Dine for America
will support the American Red Cross Hurricane relief efforts.
meanwhile, as you wait for the big event, do this girl a favour? help overcome her fear of seafood by trying out the recipe below. it's a 30-minute fast and easy meal.
disclaimer: recipe not my own creation so let's just say, you're safe!
Barbecued Shrimp in Lettuce Wraps
Recipe Courtesy Rachael Ray
16 jumbo shrimp, peeled and deveined
Light oil, such as vegetable oil, for drizzling
1 teaspoon crushed red pepper flakes
Salt and pepper
1/3 cup orange marmalade, eyeball it
1/2 cup hoisin barbecue sauce, available on the Asian foods aisle
Bibb lettuce, for wrapping
1/4 cucumber, julienne slice
Preheat a grill pan over high heat. Toss shrimp with a drizzle of oil and season with crushed pepper, salt and black pepper. Mix marmalade and barbecue sauce.
Grill shrimp 2 minutes on the first side, turn and baste liberally with sauce.
Cook a minute or 2 longer, turn and baste again. Cook 1 minute more then transfer to a serving dish.
To eat, wrap shrimp in lettuce with cucumber.
All great deeds and all great thoughts have a ridiculous beginning. Great works are often born on a street corner or in a restaurant's revolving door.
-- Albert Camus
but if there's a time to (totally) indulge in all sorts of culinary delights, oct 5 is it. so go, grab a date on wednesday.
---
All entries and pen and ink drawings are protected under U.S. copyright and other laws and are the property of C. Sophia or the party credited as the provider of the content.