Mickey's dream (c) Peter Ellenshaw
The Idealist: ENFP (Extroversion / iNtuition / Feeling / Perception)
I love being around people, and I am deeply committed to my friends. I am also unconventional, irreverent, and unimpressed by authority and rules. Incredibly perceptive, I can usually sense if someone has hidden motives. I use lots of colorful language and expressions. I'm quite the storyteller!
Idealists are rare, making up between 20 and 25 percent of the population. But their ability to inspire people with their enthusiasm and their idealism has given them influence far beyond their numbers, according to the
AdvisorTeam
.
one way to bring out (or down) the narcissism in all of us? take a personality test.
i am normal.
Marvin the Martian (c) Warner Bros
Otherwise known as the normal amount of normal. I'm like most people most of the time. But I've got quirks that make me endearing, I'm unique, yes... but not frighteningly so!
my extreme sport is white water rafting.
(c) Jerry Ouelsmann
Get in some lV class rapids... and see if I can stay in the raft.
wanna bet? anyway,
if i were a pup, i'd be a beagle.
Cheerful, energetic, and happy-go-lucky. And my sense of smell is absolutely amazing!
apparently,
my inner european is french.
Paris (c) Andrea Laliberte
Smart and sophisticated. I have the best of everything -- at least, *I* think so.
i supposedly belong in the 70's... groovy!
Scooby Doo (c) Warner Bros
Bold and brash, I take life by the horns. Whether I'm partying or protesting, I give it my all!
i am 35% Left Brained, 65% Right Brained. my right brain rules!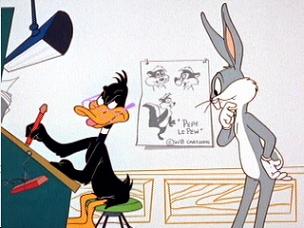 Bugs and Daffy (c) Warner Bros
The right side of my brain is all about creativity and flexibility. Daring, intuitive, right-brained people see the world in their unique way. Since I'm right-brained, I have a talent for creative writing and art. My right brain prefers day dreaming, philosophy, and sports.
i am 50/50 extrovert/introvert
Bugs and Rocky (c) Warner Bros
I'm a bit outgoing, a bit reserved. Like most people, I enjoy being social... But I also value the time I have alone. I have struck a good balance!
guess my lucky number really is 7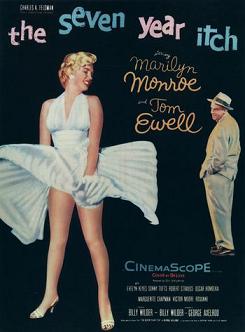 The Seven Year Itch (c) 20th CENTURY-FOX
When I fall in-love, I experience it to the fullest. I am a cheerful, joyful soul -- and I attract people easily. While I fall for people quickly, I also fall out of love quickly. It takes a dynamic, exciting lover to keep my attention long term!
ask my friends.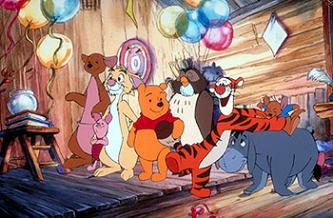 Pooh and friends (c) The Walt Disney Co

I'm always willing to listen or lend a shoulder to cry on. I'm there through thick and thin. Many people consider me their "best friend."